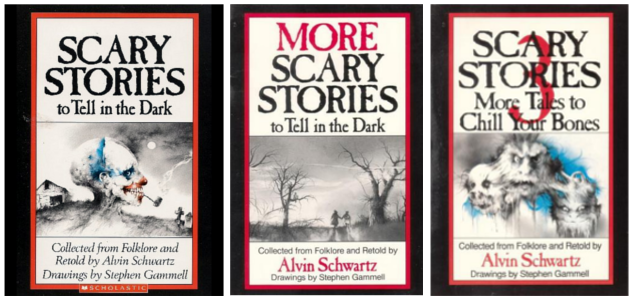 My favorite school events were all book related.  The annual Book It reading competitions, Scholastic Book Fairs, and especially the arrival of a new Scholastic Book Club flyer all filled my bibliophile heart with glee.  My parents always ordered a few books for me, and my choices were usually a little odd.  I got a lot of ghost stories and, for some reason, a book about Abraham Lincoln's assassination (which I still have).  My most beloved Book Club purchases were the Scary Stories books.  The tales themselves, written and compiled by Alvin Schwartz, were age-appropriate scary, but the eerie illustrations by Stephen Gammell were food for nightmares.
Nearly everyone I knew had these books or at least checked them out of the library.  They were a staple of a 90s childhood and, for me, they were high on the list of things that made me love horror and the supernatural.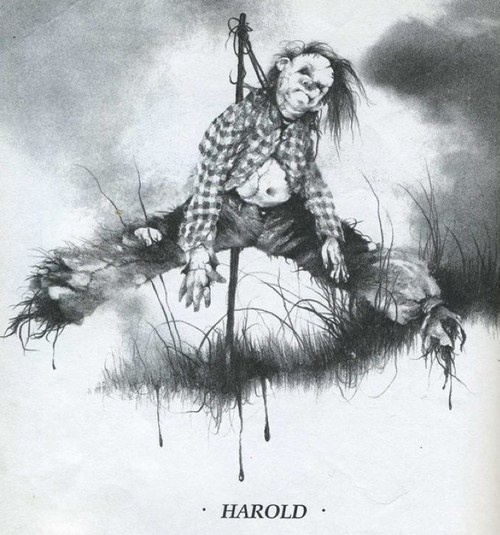 "Harold" (Scary Stories 3)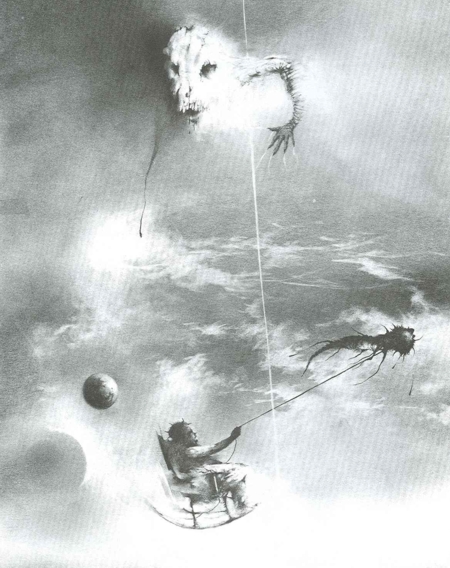 "Oh Susannah!" (More Scary Stories)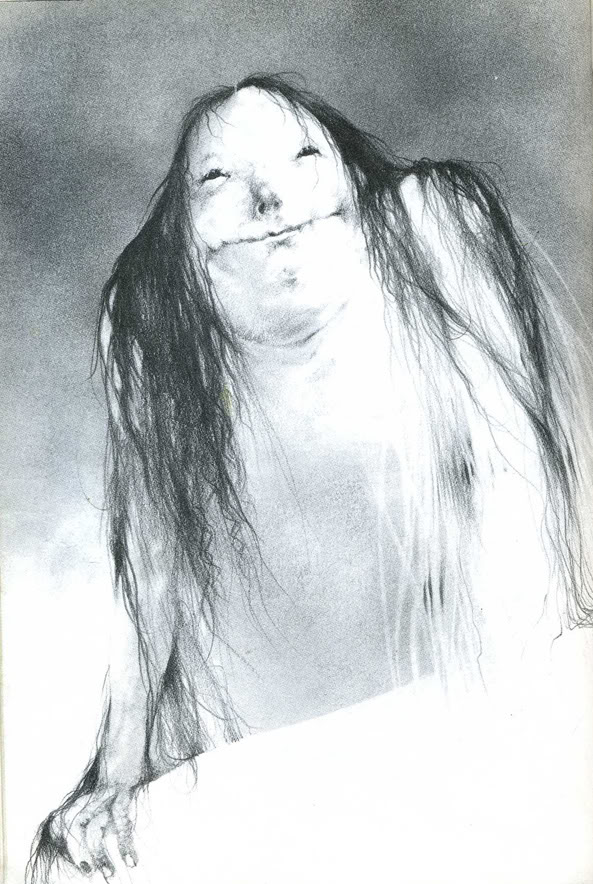 "The Dream" (Scary Stories 3)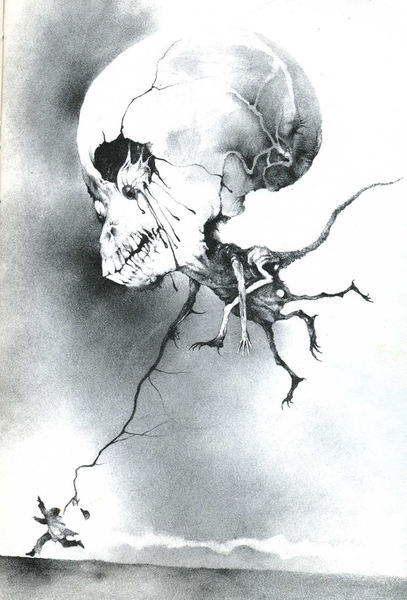 "Is Something Wrong?" (Scary Stories 3)
Things You Should Know:

The series is listed among the most challenged books of 1990-1999.  Many considered them too violent and the illustrations too weird for the books' age group.

Scholastic released a 30th anniversary edition of the series with new illustrations, drawn by Brett Helquist (best known for his artwork in the A Series of Unfortunate Events books).

Gammell was awarded Caldecott Medals for his artwork in Song and Dance Man and Where the Buffaloes Begin.  He has illustrated dozens of non-scary children's books, but also has many scary and supernatural-themed books among his bibliography.

In addition to the printed books, the series was also available in audiobook format, read by actor George S. Irving, best known as the voice of the Heat Miser in the classic Rankin-Bass special "The Year Without a Santa Claus".
If you're not lucky enough to have your original copies of the book, you can often find the series with Gammell's illustrations on Amazon through third party sellers.  I recommend the treasury sold by Salt Creek First Editions.  As of January 12th, they had 19 copies in "New" condition for $37.40 – an excellent price for the condition, particularly since these versions have become difficult to find.  I purchased one for my book collection (my copies were a bit worse for wear); it came promptly and was in BEAUTIFUL condition!