Welcome to our inaugural announcement post!  We're very excited to launch in a few days!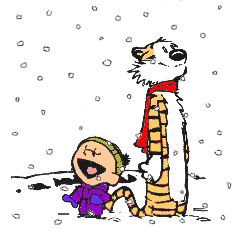 January is the start of a new year and means new beginnings for all of us here at The Geektastics.  We have some awesome posts planned for this month, including:
♥ A geek pride post
♥ A review of Guillermo del Toro's Mama
♥ Recaps of "American Horror Story"
♥ Top Five Winter horror
♥ "It Came From Netflix" review of Jack Frost

♥ Kris tells us how a die hard PC user came to love the Mac
♥ Ask the IT Guy

♥ Review of Darynda Jones's Fourth Grave Beneath My Feet
♥ Guest post from Chris of The Kelworth Files blog
♥ Get a peek into Sierra's train-themed birthday party!
♥ Guest post from Ross of the Oh No, Ross and Carrie! podcast
♥ Miscellaneous Grab Bag posts

♥ Review of "Natsume Yuujinchou"

♥ Review of "Hell Girl"
♥ Angie and Jen write about their love of Star Wars: The Old Republic

♥ Toni and Sam review Looper, perks of being a wallflower, Sleepwalk With Me, and Mike Birbiglia's "My Girlfriend's Boyfriend".
We can't wait to geek out with you!